Main focus of our training program
Horse Training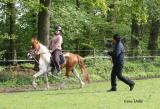 We offer a full range of training, including starting young horses, continuing training for mature horses, and preparation for evaluations.

Our principle is satisfaction, ease and fun working with horse and rider!
Training Services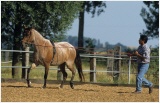 If you have a Gaited Horse to be started under saddle or needing to be re-trained, we invite you to contact us and discuss your needs.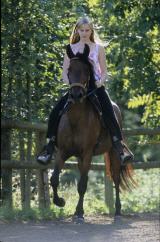 Many owners have expressed the desire to learn as we train their horse. We encourage and invite you to become an active part of this process, to watch and ask questions as your horse is being trained, whenever it is possible.


Each horse is an individual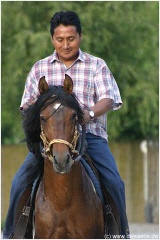 Our training methods encompass many traditional methods, including lunging and long reining as well as newer techniques. These include the principles of Traditional training for gaited horses, Classical Dressage and Natural Horsemanship.
We believe that each horse is an individual and thus, grow, mature, and learn at varying rates. Each horse has unique personalities, talents, likes and dislikes and each will present a variety of challenges.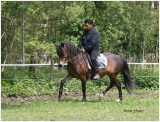 As such, training is flexible yet purposeful and always focuses on creating a solid foundation before asking the horse to move on to more advanced training.
Training Rules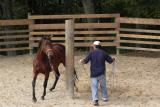 We focus on ground work first, followed by suppling exercises from the saddle. This helps the horses to work in relaxation and use the reasoning side of their brain.
This ensures a equine partnership rather than a prisoner or prey animal relationship.
Gait training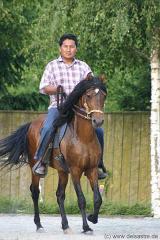 Training for your Gaited Horse to improve the gaits and performance: Once horses have progressed through the basics the gaits may be developed. Emphasizing lateral flexibility and connection through the body, horses are brought along slowly with a combination of arena work, and riding on the trail.
Supporting the gait: Improving and supporting the gait. Individual lessons with specific training recommendations. Giving attention to the individual gaited breeds. Nice and rhythmic riding of the typical gait. Building up and keeping the typical gait
Take part in the training process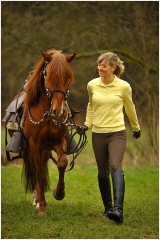 While your horse is being trained, you may wish to hone your skills and take lessons on one of our seasoned Paso horses. Horses in training do not simply "get trained" and go home. Our goal is to help you become comfortable, confident and successful with your horse.

We encourage all prospective and existing horse owners to take part in the training process. Developing good language and a strong bond between horse and rider is what we do best.