Gaited Horses Richard Oré
Welcome
... on Gaited horses Richard Oré!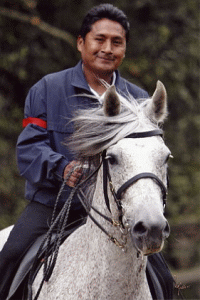 ©Tierfotografie Neddens
Breeding, Sales & Training of Gaited Horses
Our horses are living in the West of Germany, located between the cities of Cologne and Bonn.
A variety of Paso Finos and Peruvian Pasos for sale are always available.
Gaited Horses are bred, raised and trained to be enjoyed!
Our principle is ease and fun working with horse and rider!
We offer professional, caring, and friendly services pertaining to all aspects of Gaited Horse handling and ownership: lessons, training, sales, stud service, tack, etc.
More than 25 years of experience with Gaited Horses
We offer several different clinics options and lessons to meet you and your horses needs.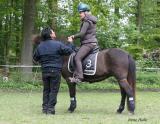 Richard Oré trains also your horse!

Richard provides training for Gaited Horses of all ages: halter training youngsters, starting horses under saddle, improving overall performance, gait training, eliminating problems with riding horses, or making trail and pleasure horses more reliable.

Enjoy our website!