Schwerpunkte unseres Trainingsprogramms
Clinics: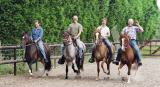 Traditional training for gaited horses
Groundwork and work with (double-) lunge lines
Work with the Bosal
rideability and riding aid
Satisfaction, Ease and Fun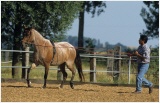 Our principle is satisfaction, ease and fun working with horse and rider.

In our wide program, which includes "Open House Days" clinics up to show preparation, you'll find something for yourself, too. Chose from our program or create your individual training program fitting your needs and wishes.

For our clinic- and training offers there is no special requirement for horses and riders. The clinics are in tune with the participants.
Offers all over the year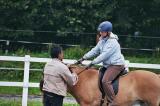 Instruction, Correction and Individual Training for horse and rider

Individual training: with prior consultation you can book single or group lessons. We offer an individual training under saddle or, if needed, also a combination of ground- and saddle work.

At all events at the Eichenhof you can participate with one of our Paso Peruanos / Paso Finos.








Clinics on request: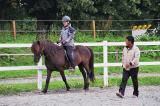 We also do come to your place: with prior consultation you can book Richard Oré for clinics and seminars with your own group in your environment.

We appreciate your early call for arrangements.



Clinic offers: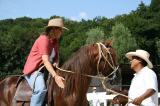 Get to know the horses
One day with gaited horses from South America
Presentation of Paso Peruanos and Paso Finos
Information about the breeds and their typical gait
Information about Training, Correction and Lessons
Use of the Columbian bosal
Gait I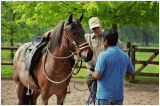 Gait I (also for beginners, open for all gaited horses)
Basics of riding the gait. Influence in Walk and Gait, driving and "verwahrende" aids. See, understand and improve quality of gait and energy. To cause tension and reduction of tension. See and understand mistakes in gait and rhythm.

Gait II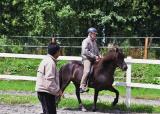 Gait II (for advanced riders, open for all gaited horses)
Supporting the gait. Improving and supporting the gait. Individual lessons with specific training recommendations. Giving attention to the individual gaited breeds. Nice and rhythmic riding of the typical gait. Building up and keeping the typical gait.

Show preparation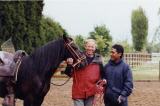 Individual preparation for the different classes
Correction of faults and elimination of difficulties of rider and horse
Presenting the customer's horse/s in different classes
Bosal work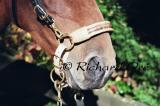 Introduction into effect and use of the Columbian bosal. Fitting of the bosal. Effect of the different types of bosals. Circles, flexing, position of reins, working on the gait. Open for all breeds.